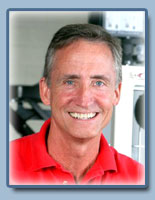 Indian Land, SC Personal Training & Wellness Coaching
I'm Dale Fletcher and some of my clients call me "Coach Fletch." I reside in Indian Land, SC.
I train clients in their homes and provide Wellness Coaching over the phone.
My In-Home Personal Training service is geared toward the person who appreciates convenience and privacy. Executives and professionals find my service especially conducive for their busy lifestyles. I am dedicated to helping my clients reach their personal health goals. It's my pledge as a personal trainer to give you the training, education, encouragement and support you'll need to get and stay fit. I don't think you'll find another personal trainer in the Indain Land area of South Carolina who is more caring, competent and experienced in the wellness arena.

Feel better?
Run your first 5K?
Look better for that special event?
Be inspired and motivated to exercise?
Reduce your health risks?
Lose weight?
Better manage your stress?
Take better care of your body?
Have more energy?



I practice what I teach
I'm a motivator
If you're a Boomer, I can relate to you
I'm full of energy
I'm committed to continuing education
I'll be a catalyst for changing unhealthy behavior
I've been a fitness professional for over 25 years
I've been an athlete for over 40 years
I'll incorporate lifestyle coaching
I'll come to your home-It's private and convenient
If you're an Executive, you'll have more energy
I'll send you emails of encouragement and support